Carolina Gin
$33.95 | 750 ml | 80 proof
Product Code: NC-66333
Unique Botanicals
Our gin is created using a classic mix of botanicals, as well as a few unique extras to create a citrus-forward flavor.
Available Now
Our Carolina Gin is now available directly at our distillery and through NC county ABC stores.  Please contact your ABC store to request us.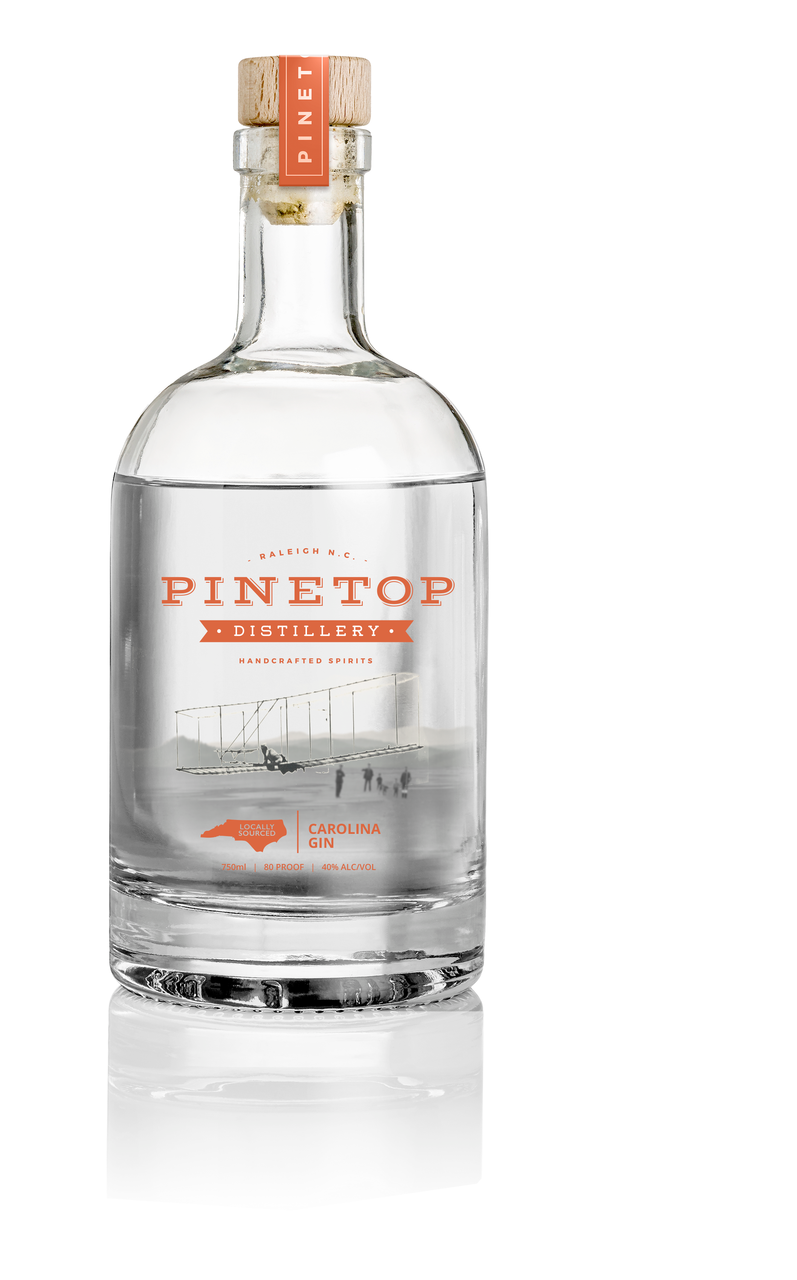 Carolina Moonshine
$29.95 | 750 ml | 80 proof
Product Code: NC-66336
Smooth Taste
We exclusively use locally-sourced corn, wheat, rye, and barley. None of our spirits are supplemented with corn-ethanol or sugar, allowing us to deliver a distinct and smooth flavor of a small batch spirit.
Modern Distillation
We run a custom designed and welded continuous still that slow runs our wort 24-hrs a day, allowing more consistency in our output. We finish our spirits through a fractional column to really strip out impurities and create a smooth finish.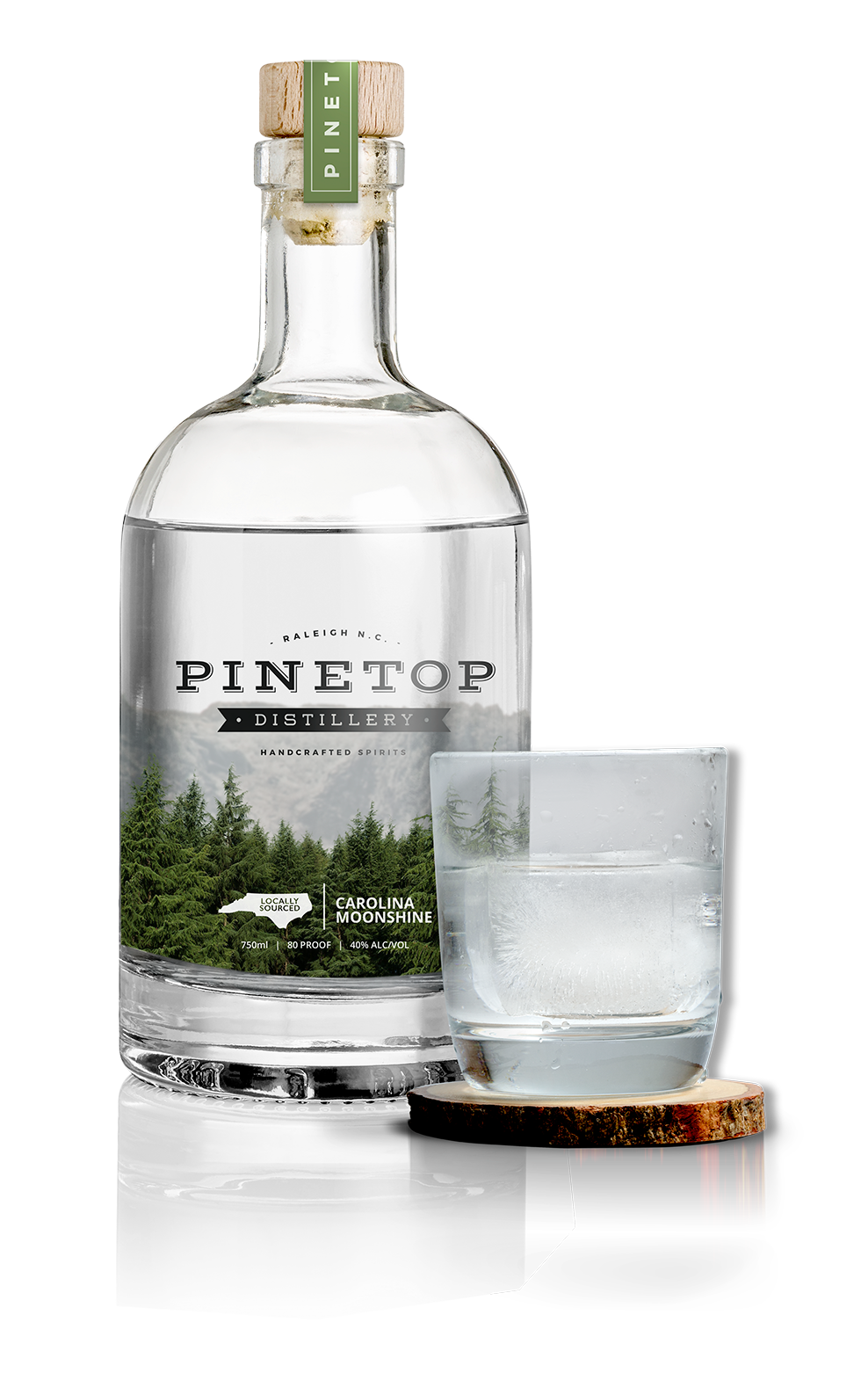 Where to Enjoy Pinetop Cocktails
Anchor Bar
207 Fayetteville Street
Raleigh, NC 27601
Blind Barbour
3055 Medlin Drive
Raleigh, NC 27607
The Cardinal
713 N. West Street
Raleigh, NC 27603
Circa 1888
412 W Davie St
Raleigh, NC 27601
Clockwork
519 W. North Street
Raleigh, NC 27603
Dogwood Bar & Eatery
610 Glenwood Ave
Raleigh, NC 27603
Dram & Draught
623 Hillsborough St
Raleigh, NC 27603
Driftwood Southern Kitchen
8460 Honeycutt Rd
Raleigh, NC 27615
The Green Light
108 E. Hargett Street
Raleigh, NC 27601
Isaac Hunter's Tavern
414 Fayetteville Street
Raleigh, NC 27601
The Mayton Inn
301 S. Academy Street
Cary, NC 27511
Milk Bar
410 Glenwood Ave. #101
Raleigh, NC 27603
MOFU Shoppe
321 S Blount Street
Raleigh, NC 27601
Moon Runners
1506 US-70
Garner, NC 27529
Mulino Italian Kitchen & Bar
309 N Dawson Street
Raleigh, NC 27603
Oro Restaurant & Lounge
18 E Martin Street
Raleigh, NC 27601
Plates Neighborhood Kitchen
301 Glenwood Avenue
Raleigh, NC 27603
Postmaster
160 E Cedar St
Cary, NC 27511
Stellino's Italiano
1150 Parkside Main St
Cary, NC 27519
Southern Charred
510 Glenwood Avenue
Raleigh, NC 27603
State View Hotel
2451 Alumni Dr
Raleigh, NC 27606
The Umstead Hotel and Spa
100 Woodland Pond Drive
Cary, NC 27513
Watts & Ward
200 S Blount Street
Raleigh, NC 27601